Topcon 3D-MC MAX Dual Antenna Machine Control Kit for sale, all units has been shop tested, serviced and calibrated by the Topcon authorized. The TOPCON put the all the equipment on their test rig and all controls and tracking satellites is working correctly and works flawlessly with Topcin working standard.
Equipment includes;
1X Topcon GX-55 Display with Automatics Enabled, 3DMC Software, 3D GradeMax
Topcon MC-R3 Dual Antenna Receiver with Mounting Bracket
Topcon Digital UHF II 450-470 Internal Radio
2X Topcon PG-S3 Antennas
2X Topcon MC2+ IMU Sensors
1X Radio Antenna w/ Mag Mount
1X Topcon Transport Case
TOPCON 3D-MCMAX INTEGRATED 3D DOZER SYSTEMS
A revolutionary dozing system, 3D-MCMAX delivers the highest productivity dozer solution for any rough or fine grading application. 3D-MCMAX uses two of our industry leading IMU sensors, both the body and blade sensor will keep the blade cutting edge on grade for any application. This system was built to keep you productive on any jobsite providing maximum speed, maximum control, and maximum performance.
T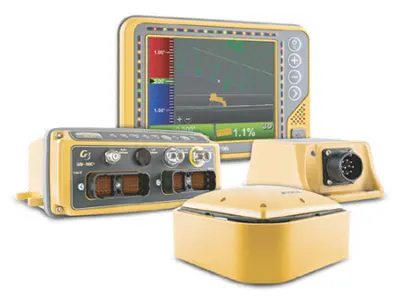 he 3D-MCMAX system uses two Inertial Measurement Units (IMU) that enable you to blade faster and smarter, without the need of a mast. The increased response time with our two IMU's working together enables you to make tighter turns, cut smoother grades, and expand your work potential beyond normal automated dozing applications.
3D Dozing
Single or dual antenna configurations
Support for 4-way, 6-way, and pitch control blades
Eliminates the need for GNSS mast
Superior performance for any rough or fine grading job site application
Increased blade response
Accurate as-built date for volume and productivity reporting
Slim and trim - a clear path ahead
The power of the system lies within the two IMU sensors. These robust and highly precise sensors work together with ruggedized cab-mounted antennas conveniently placed in a secure location on the machine. This intelligent design gives the operator unobstructed visibility and the flexibility to doze at full throttle on any surface, under objects, or while in reverse.

Any application, anywhere
The 3D-MCMAX system can be used for fine grading applications such as those traditionally done by motor graders. Once finished rough grading, quickly transition to finish grading and get the job done faster with your dozer. The two IMU sensors working together keep the blade as close to the surface as possible, delivering a smooth and consistent pass for any slope.
Outperform the field with the 3D-MCMAX system. It takes advantage of every movement made when the machine is in motion and allows you to cut finish grade while driving in reverse at high speeds. The results – a substantial increase in your productivity.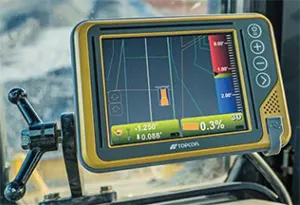 3D-MC machine control software
The GX-55 control box is intuitive and modern, our machine control software seamlessly drives all components in the 3D-MCMAX system.Visualize your every movement and have the integrated LED light bars guide you when you're on grade.
No two excavating jobs are the same. Why should you be stuck with one setup for your excavator?
MC-Max Excavator powered by the MC-X Platform keeps you in the cab and in control with the right configuration for whatever your projects throw at you.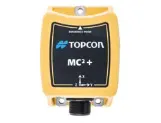 Rapid blade response technology
Built tough for any environment, the IMU sensors mounted on the body and blade deliver update rates to the system keeping the blade on grade at high speeds.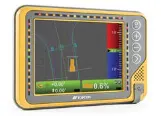 Intuitive control box
The robust design of the GX-55 control box is delivered in a lightweight, compact aluminum housing – complete with integrated LED light bars, a graphical interface and fast data processor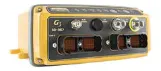 Versatile motion control interface
The MC-R3 is an interchangeable receiver with integrated boards for GNSS, radio, and controller to receive RTK corrections as well as drive valves of the machine.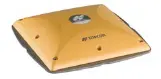 Fence Antenna technology
Conveniently mounted on the cab of the machine, the MC-G3 antenna captures all available GNSS satellite signals while identifying and rejecting signal noise - for ultimate grade control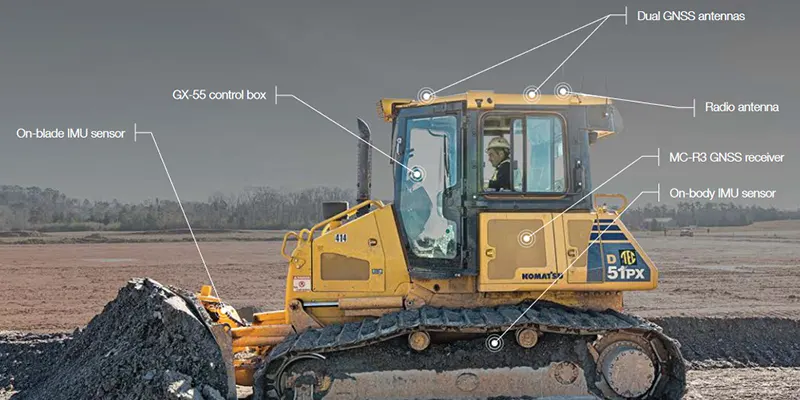 TOPCON 3D-MCMAX INTEGRATED 3D DOZER SPECIFICATIONS
MC2+ IMU
Supply Voltage
9 to 32 VDC
Ports
RS-232/485
CAN (J1939 compatible)
Housing
Powder coated cast aluminum
Connectors
10-Pins Box Mount, Threaded
Weight
1 kg
Dust/Water Rating
IP67
GX-55 CONTROL BOX
Supply Voltage
9 to 32 VDC
Ports
2x USB
Ethernet
RS-232
2x CANBus
2x Digital inputs
Display Panel
640x480 Color VGA, enhanced brightness with analog touchscreen
Operating System
Windows® CE
Operating Temp
-40°C to 70°C
Weight
1.26 kg with backbpack
1 kg without backpack
MC-R3 RECEIVER
Supply Voltage
10 to 30 VDC
GNSS
GPS, GLONASS, SBAS
Channels
144
Radio
GSM/CDMA/HSPA
915SS
Digital UHFII
Ports
RS-485
RS-232
GMU
2x GNSS
2x Millimeter GPS
External modem
2x CAN
2x Ethernet
I2C for Smart Knob
SIM Card (optional)
Shock
50G 11ms 1/2 sine wave each axis
Dust/Humidity
IP66